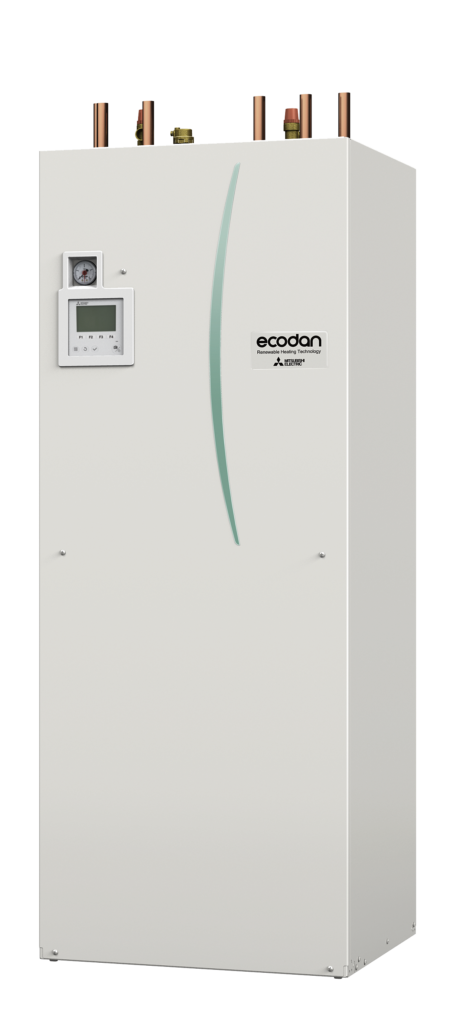 Ecodan QUHZ
The new Ecodan QUHZ heat pump is a solution based on the refrigerant CO2 (R744). Reaching an output of 4 kW, it provides an excellent heat source for use in most new homes, while reducing the risk of oversizing and inefficient operation of the heat pump system.
Heat tank
The QUHZ heat pump is connected in a closed circuit to an indoor unit equipped with a 200l heat tank. Unlike commonly used DHW tanks, the water stored in it is not transported directly to the water intake. The tank stores heat for flow heating of tap water by means of an additional integrated plate heat exchanger.
The heat tank is specially designed to enable the efficient production of hot water and space heating. It also uses advanced control logic to ensure optimum performance at all times. The tank has an energy monitoring function as standard.